Stay up to date with everything that is happening in the wonderful world of AM via our LinkedIn community.
Hello, I am Xpider, the smallest programmable spider robot in the world and I am available on the Wevolver platform. I am 85 mm in height and weigh 150 g. I am packed with awesome gadgets like a camera powered by Intel Edison and Curie.
With a camera as my eye, I can show you what I see on your smartphone and with my small size, I will bring a totally new perspective on everything around. Guide me with your phone or a game controller, I will show you a totally different world view!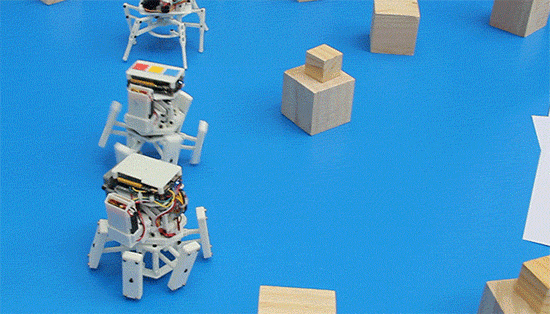 I don't just record images with my camera. I can also understand what I see thanks to the powerful computer inside me with computer vision. I recognize objects around me and also people and their faces. This is my super power!

With my people recognition power, you can set me up on your desk and I will dance happily when I see you and alarm you when someone approaches. These are just some of my skills. Thanks to SmartNode, the awesome program that powers me, you can change me by simply drag and drop. We can do so much more together. I am created by a team of spider bot obsessed team Roboeve. They are a group of young robotic engineers and industrial designers just graduating from college. It took them 8 months to create me! Read on and see how many spiders robots they have created before they finally find the perfect one! Please feel free to download it and make your own Xpider!