AM Research
Construction 3D Printing
Startup and Incubators
SRTI Park, UAE, attracts international, 3D printing-focused companies
Including General Electric and 3DTIV Tech, the incubator of futuristic technologies is set to become the region's largest and most advanced 3D printing technology platform
Stay up to date with everything that is happening in the wonderful world of AM via our LinkedIn community.
The Sharjah Research, Technology and Innovation Park (SRTI Park), in the UAE, is set to become the region's largest and most advanced 3D printing technology platform, with major international companies and specialized startups, such as General Electric and 3DTIV Tech, already establishing their presence there.
SRTI Park, the incubator of futuristic technologies, features large multidisciplinary laboratories – offering cutting-edge technologies, and some of the most advanced industrial machines from some of the most advanced global players, in the field of 3D printing. These players include General Electric, operating within SRTI's additive manufacturing unit through several advanced devices, and 3DTIV Tech, a division of the Modest Company Group, which has been providing a range of products and services to companies in the Middle East and North Africa region, including clients in the oil, gas and construction industry for several years.
Leading the forward-looking companies are SRTI Park's Sharjah Open Innovation Lab (SOILAB), the first applied incubator for start-ups and innovative companies to create prototypes, and the Middle East Center for Additive Manufacturing, which was launched to bring the UAE closer to its goal of becoming a global hub for 3D printing.
"It is very clear that 3D printing is revolutionizing global manufacturing process. Therefore, companies must innovate to adapt to this technology, and we at SRTI Park are working dynamically to make this complex a global reference for 3D printing technology or what is called additive manufacturing," said His Excellency Hussain Al Mahmoudi, CEO of SRTI Park. "3D printing is one of the most advanced technologies of our time, and it contains the solutions to many business challenges. Its transformative approach to industrial production enables the creation of parts and systems that are cheaper, bespoke, lighter, and stronger. We are therefore excited about the entry of new-age companies and startups into SRTI Part to conduct their business operations."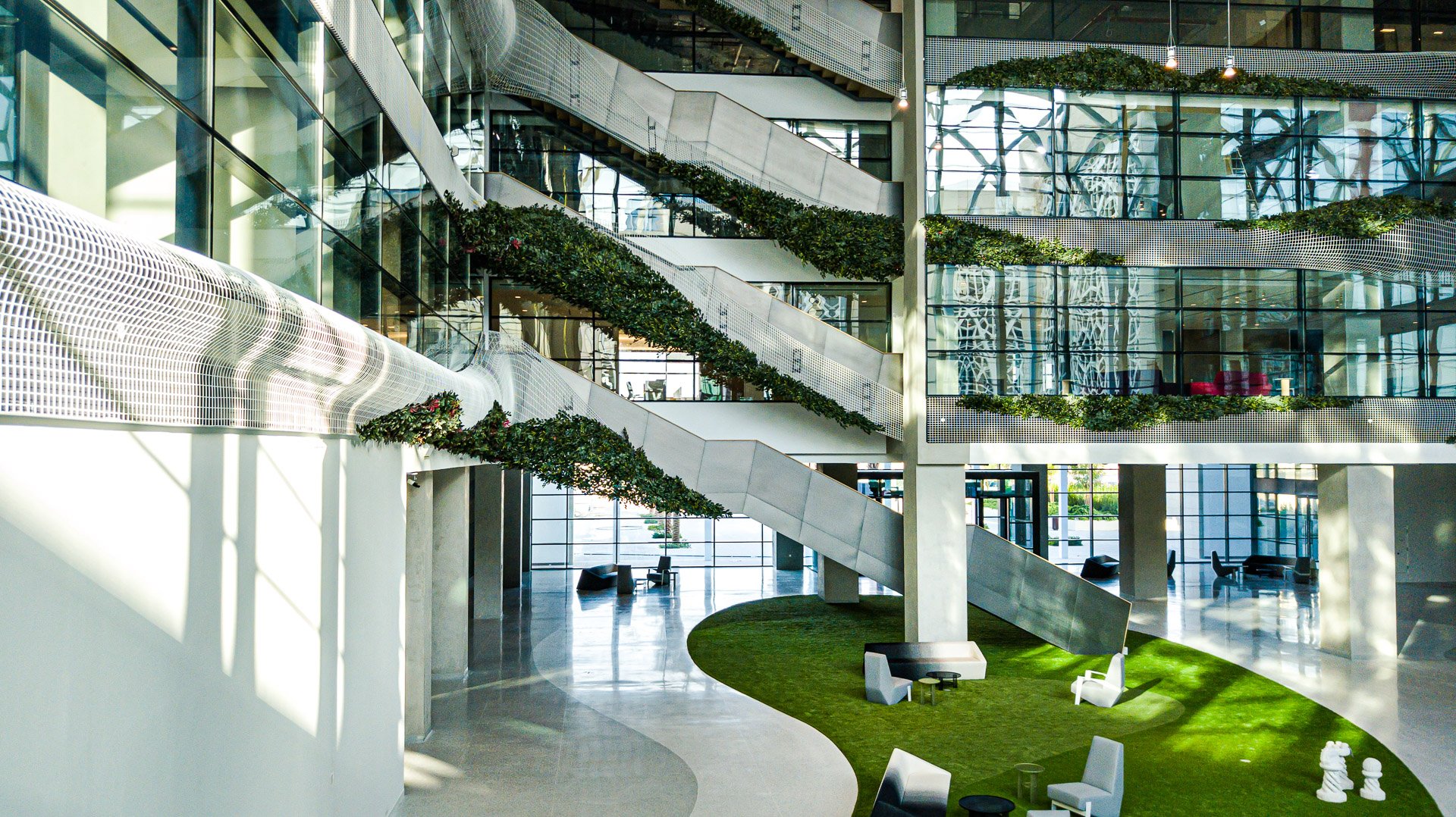 3DTIV Tech, as part of its mission to provide hands-on exposure to 3D technologies, conducts regular sessions where the company provides in-depth insights into 3D printing processes in several categories. Including design using Farsoon Technologies, 3D Printing using Polymer Materials Based on Selective Laser Sintering Powder, and demonstrations of 3D printing using SLS.
SRTI Park, as part of its ambition to be the hub for 3D printing technology in the UAE, has built a unique structure on its premises using 3D printing technology, which is one of the latest technologies of the Fourth Industrial Revolution related to construction. The project brought to fruition a vibrant collaboration between the government, private and academic sectors – involving a group of research students from the College of Engineering at the American University of Sharjah.